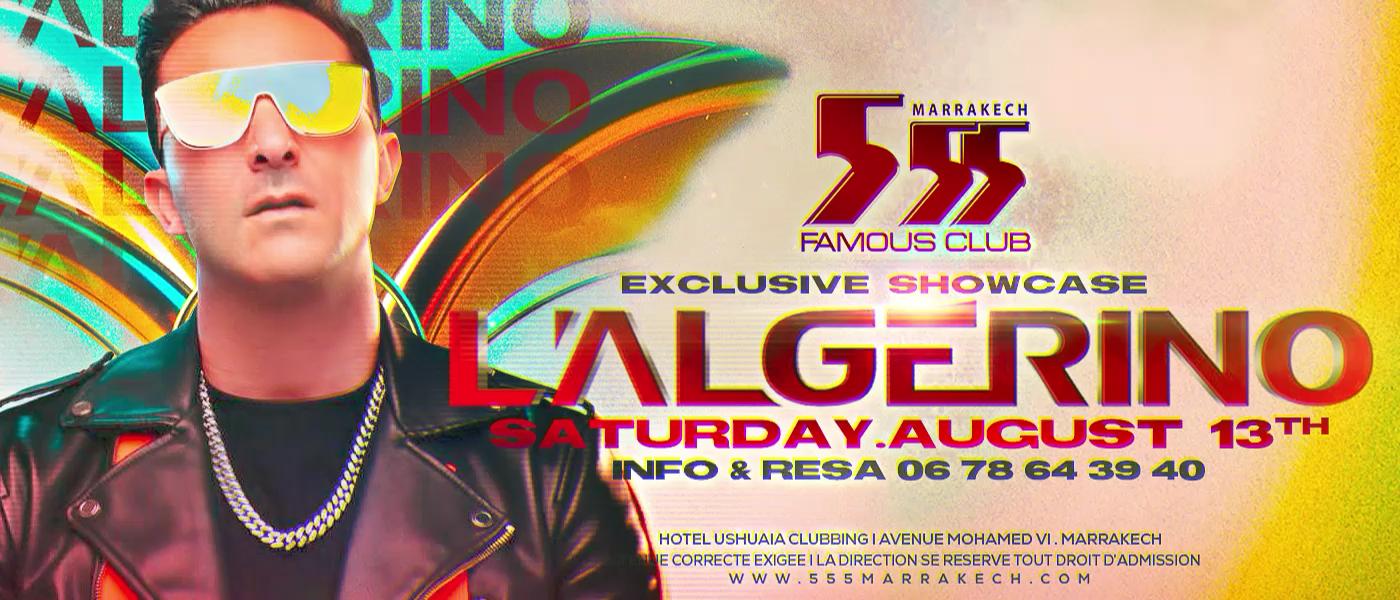 L'ALGERINO Exclusive Showcase in Marrakech
You requested for him, and 555 MARRAKECH fulfilled the call.
The Epic star of the French rap song takes control of the Best nightclub in Morocco, 555 Marrakech, with his numerous successful hits « Le prince de la Ville », « Panama », and « Mention Max ».
555 Famous club is the top destination in the heart of Marrakech, where you can dance to the beats of the world's greatest DJs and artists, including Snoop Dog, Steve Aoki, Inna, Khaled, Akon, Maitre Gims, and Booba.
And to make L'Algérino's showcase in Marrakech even better, 555 Famous club is provided with the latest generation equipment, a large dance floor, a bright video panel, and dynamic lighting. Everything is executed to create a showcase for your aspirations.
There is no way you want to miss this showcase! L'algérino will set the stage on fire Saturday, August 13
The promise is unforgettable parties and exceptional Showcases all summer long in Marrakech.